Corporate Services
Every business is only as good as the sum of its employees. The R&D Agency helps businesses of all sizes properly and legally screen prospective employees, allowing our clients to make informed decisions on whether to hire new employees or retain those who are still in a probation period.
Don't rely on single-database pre-employment screening services that merely scratch the surface on available public records. We offer different levels of comprehensive screenings depending on the applicant or position's potential risk concerns (access to bank information, client lists, confidential employee or client data, or access to other valuable assets).
We also provide our corporate clients with the proper Disclosure, Authorization and Release of Liability forms to protect them and us from retaliation by disgruntled potential employees.  These forms are all compliant with the Fair Credit Reporting Act.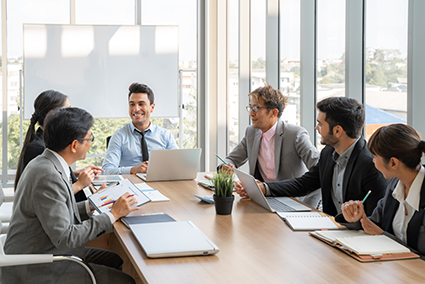 In addition to our comprehensive pre-employment screenings and background investigations, The R&D Agency offers a variety of services tailored to the corporate world including the following:
Intellectual Properties and Trademark Protection Concerns
Due Diligence Investigations Prior to Mergers or Acquisitions
Suspected Violation of Non-Compete Agreements
Monitoring Activities During Strikes or Labor Disturbances
Security Vulnerability Assessments
Undercover "Plant" Operatives